In the run-up to the tenth edition of the Conference & Exhibition, siderweb - The Italian steel community is interviewing the operators who have already confirmed their participation as exhibitors: here are their voices, expectations, and projects they are working on.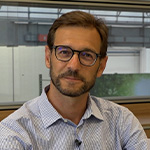 Marco Capitanio, Managing Director Automazioni Industriali Capitanio
«Made in Steel is like home to us. We have been present since the first edition, and it is an excellent opportunity to meet friends, customers and partners, an important moment of aggregation and networking. At the next edition we will present investments and projects in the automation and mechatronics fields, including the Trimbot, a new system for trimming and sampling of wire rod coil head and tail».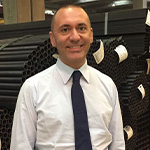 Mauro Maccauro, President Euroflex Spa
«Revamping, R&D of new products, and above all, investment in human capital as a fundamental lever to access new markets: this is the strategy that Euroflex has adopted and will present at the next edition of Made in Steel».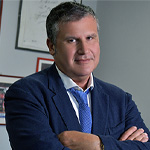 Marco Gatti, CEO STEEL SPA
«Here we are, excited and impatient to be part of the next edition of Made in Steel, the international Conference & Exhibition for the steel industry. Never as in recent years has there been the desire to meet all the players in the steel industry world, for a 3-day period of culture, learning and social relations».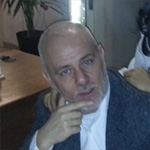 Massimo Carrer, Amministratore Delegato CO.MAS srl
«Made in Steel is an occasion to meet and discuss with customers and suppliers. The next edition will be an even more important opportunity for us to celebrate together with the steel community our 40th anniversary».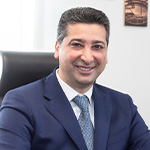 Luigi D'Auria, Amministratore Delegato Trans Italia Srl
«Made in Steel is an important event for the entire supply chain, where you can meet the leading international players. Participating in trade fair events is part of our corporate culture. Moreover, after two pandemic years and with the current complicated economic situation, for us it is crucial returning to one-to-one relationships because they create added value».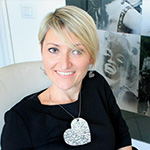 Francesca Pizzigati, Amministratore Unico Steel Service
«Made in Steel for us is an unmissable event. It is essential to be there to let everyone in the supply chain know that, despite the unstable economic period, we need to move forward and look to the future. At the tenth edition of the Conference & Exhibition, Steel Service will present ongoing investments and new projects focused on maximum product and material quality and complete support to its customers».
An evocative title for the 10th edition of the Conference & Exhibition that looks to the future and the new generations.
Sentiments, expectations, plans: interviews with exhibitors by siderweb.
See which companies have already joined and will participate in Made in Steel 2023