fieramilano with 399 thousand sq meters of indoor exhibition space and 60 thousand sq meters outdoor it is one of the largest and more functional exhibitions district in the world. Strategically located the heart of Lombardy and in the centre of Europe, the venue is well-connected by road, underground and railway, and offers over 10 thousand parking spaces for visitors and 5 thousand parking spaces for exhibitors.
fieramilano is made of more than 20 large pavilions on either side of a pedestrian walkway over 1 kilometre long and can count on a huge convention centre. The pavilions are all accessible by vehicles, to facilitate stand set up and break down, and are located on the ground floor (except for 8, 12, 16 and 18, which are on the first floor). There are 5 entrances for commercial vehicles.
2023 edition took place from 9 to 11 May, in pavilions nr. 22 and 24.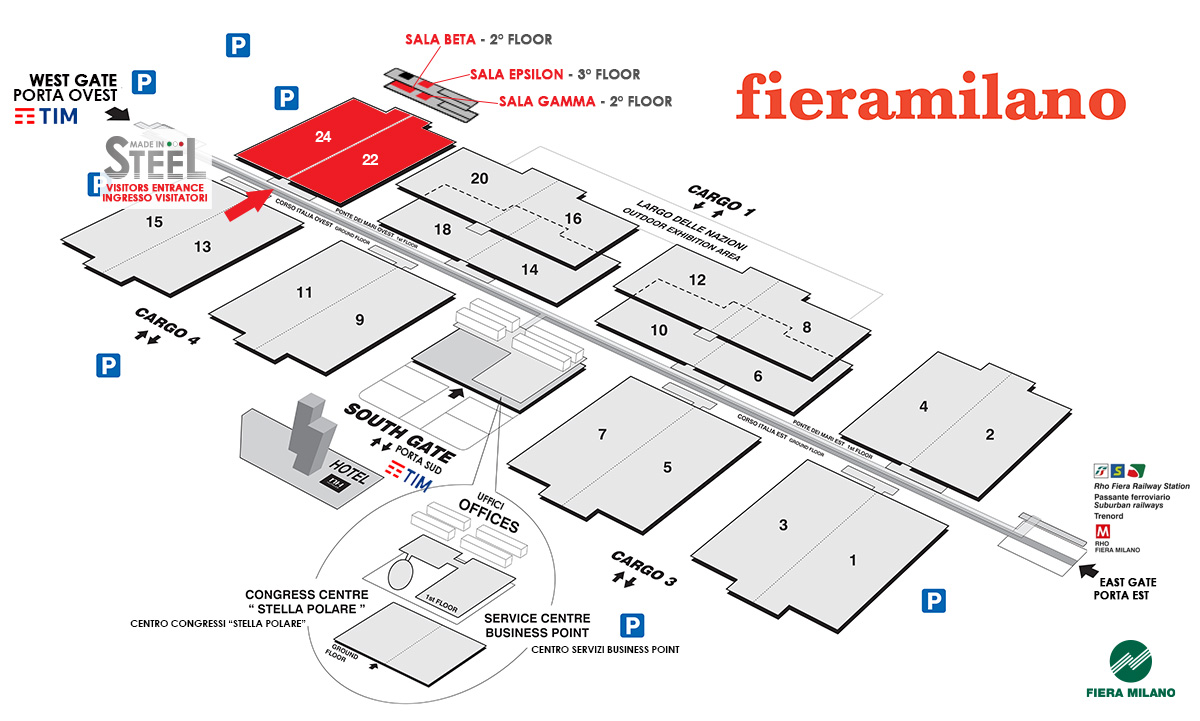 Public entrances are:
West Gate, next to the multilevel parking place
South Gate TIM, entrance for the convention centre, service centre and Fiera Milano offices
East Gate TIM, arrival of red line Subway (station of Rho Fiera Milano) and suburban railway